We Make Real estate A Breeze Residential Real Estate Seashore Shelli - Relocation Specialist
Seashore Shelli – REAL Florida LIVING
We Make Real Estate a Breeze !
United Realty Group's Best Florida Home Search Website - Serving Broward, Palm Beach, Dade Martin and St. Lucie counties. Start your search today at: www.shellidiamond.com
- FOR BUYERS - Living the Dream
Shelli is one of a highly trained sub-set of all National Realtors who has earned the ABR designation, making her an Accredited Buyer's Representative. When clients are looking for their dream home, that means different things to different people. My mission as a realtor is to listen to what my clients ask for in a dream home, and turn it into a reality. With expertise in Broward, Palm Beach and Miami-Dade counties and surrounding locations, Shelli Diamond will find you your dream home. ABR EXPLAINED: https://www.youtube.com/embed/YnPsOmXwgvM
- FOR SELLERS - Selling the Dream - LIST WITH US
Shelli is a Sellers Representative Specialist, having earned he SRS designation, makes her a part of an elite group of trained seller client advocates. Selling your home can be an emotional and challenging process, especially in today's dynamic marketplace. With over 12 years of experience, Shelli Diamond – Real Florida Living understands the unique challenges and subtleties of the South Florida real estate market. With a proven track record for success, our team is here to assist in every step of the sales process. Shelli has the extensive network, effective marketing strategies, tools and resources that work to get your home sold!
90% of buyers shop online at the beginning stage of purchasing a new home. My Premier Agent status allows me to PRE-MARKET your home and blast it out to my THOUSANDS of actively searching and qualified buyers giving it the chance to brew excitement, gather multiple offers and provide exclusivity to your "Soon To Be" active home listing. This, along with my years of experience as a real estate investor and sales consultant taught me the importance of setting the stage to maximize impact. Let's use these tools to make your home stand out from the rest in this increasingly visual world of real estate!
- NEW CONSTRUCTION - Build a New Dream
If the idea of buying a brand new home — one that you can customize before closing — appeals to you, then new construction may be perfect for you. Just as in any real estate transaction, having an agent by your side will ensure you are properly represented and getting the most for your money. Want a CUSTOM BUILT home, my partner is a luxury custom home builder and Architect and can design for you ANYTHING YOUR HEART DESIRES.
Michele Diamond, or Shelli as she is known by the locals, has been involved with all aspects of the Real Estate industry for most of her life. A Florida native who also has a degree in computer science and has lived everywhere from Kendall to Jupiter, her knowledge of the area, its history and neighborhoods is extensive. Shelli specializes in Luxury Real Estate, especially re-locations from out of state or out of country to our AMAZING FLORIDA SUNSHINE STATE, better known as PARADISE. Well known as a Social Internet Marketing Butterfly and Deal Maker; she will take the stress out of buying or selling your home and earn your 5-star rating every time.
The Real Florida Living team is experienced in both Residential and Commercial real estate transactions with strong negotiating and communications skills with an integrated transaction management process that will keep the deal on track at all times and meeting all important deadlines.
Shelli is not only a licensed Broker/Realtor, but she holds a Title Insurance license and has a background in computer science, and prides herself in her comprehensive and International Marketing program unmatched by no other and her patience and attention to detail will simplify the process for you.
Need someone with the knowledge and marketing skill to sell your property who doesn't just LIST IT and FORGET IT?
You've come to the right place, Shelli's knowledge of the market and background as a Software Engineer puts her and YOU ahead of the competition!
Whether you're getting ready to buy or sell, in the middle of it, or just looking for some answers, our top-notch skills ensure you get the best experience possible. It's what we love to do. Trust us to find you what you need fast. Communicate and make sure you feel confident and educated every step of the way.
Shelli and the Real Florida Living agents are also re-location specialists and can help first time home buyers and experienced investors and everyone in between. Services include a complete team of home professionals: credit repair, mortgage brokers, lenders, inspectors, appraisers, architects, general contractors, title agency and real estate attorneys.
Check out the Shelli Diamond Blog at: www.shellidiamondblog.com
Join the Facebook group for neighborhood news, home buying tips, fun things to do in the area and more: https://www.facebook.com/REALFLLIVING/
Shelli and her team works with high net individuals and companies where privacy and discretion are always observed.
SELLERS - Why it's important to sell your home with Shelli Diamond
Have you heard of the "4 P's of Marketing"?
They are: Product, Placement, Pricing and Promotion.
With me as your realtor, you provide the product — your home, and I will provide you with
a market analysis so that it can be priced properly. I also provide the placement and
promotion.
In other words, in addition to being your expert realtor — I'm a product placement and
visual promotion specialist - This is where I excel.
"Why does that matter," you ask?
There are 3 things you need to know about professional placement and promotion
within the real estate market in this digital savvy world today:
1. People shop online.
Fact: 90% of people start their home search online. (NAR)
That means: You need to up your home's online presence and social media game. I
can't stress this enough.
2. People are visual.
Fact: Buyers spend 60% of their time looking at photos (vs. 40 % on descriptions)
(Wall Street Journal).
That means: You need excellent photos of your home, done by a professional, with
excellent lighting before you list.
3. Staging sells houses.
Fact: Your home is 40% more likely to be scheduled for a viewing if it's properly
staged. (NAR)
"Pricing gets you interest. Staging gets you buyers."
It may seem overwhelming, but it's the reality. Don't worry – that's why you when you
work with me – I will help you every step of the selling process.
Let me explain…
Within 15 seconds of entering your home, buyers begin forming opinions about your
home. That means you have 15 seconds to make a strong first —and possibly last —
impression.
15 seconds!
So, you need a skillfully prepared home, one that instantly and convincingly appeals
to today's increasingly visual buyer.
If you do it right, people will see themselves living in your house. When that happens,
your house is as good as SOLD…. as long as the price is right!
Good photos, good online presence, good staging.
After reviewing your home, I'll create an immediately actionable marketing strategy to
have your home stand out from the rest in order to sell it quickly and at top dollar!
This no-cost-to-you, extensive, cohesive marketing plan will maximize your home's
exposure, optimize its online presence, and create a lasting buzz around it.
That plan includes, but is not limited to:
(1) Top-notch, editorial-style photography.
(2) Impeccably-orchestrated open houses.
(3) Beautifully-delivered social media posts.
Summary:
Your Home + Visual Appeal + Quality Online Presence + Right Price = Sold!
Buyers - Top 5 Reasons to Work with Shelli
1. She's an active listener. You know what you want and you know what you need.
Shelli listens, evaluates, and then actualizes on your preferences and advocates
on your behalf, stepping in with her expertise precisely when you need it. Making
your dreams come true is her dream… and her business.
2. She's results driven. Ultimately you want your dream home at the best possible
price. Shelli welcomes the challenge and delivers. Happy you = Happy Shelli.
3. She's market-savvy. Raised in South Florida she knows the South Florida market
like the back of her hand. She has spent her entire life here, so you can trust her
insights.
4. She's a people-person. Deals happen through people, period. You need a realtor
who can easily and expertly understand, connect with, and influence other people
so that you can get the best deal possible. Shelli is that person. She gets the
deal done… and done right.
5. She's a go-getter. Shelli has one goal: to make your dream a reality. The house
of your dreams is her business, literally, and she has a track record of success
doing just that: exceeding expectations and making dreams come true.
Servicing Broward, Palm Beach, Dade, Martin and St. Lucie Counties, from the Florida Keys to Port St. Lucie.
PROFESSIONAL AFFILIATIONS and SPECIALTIES
Active Member of the National Association of Realtors
Awards & Designations
PROFESSIONAL AFFILIATIONS and SPECIALTIES
Active Member of the National Association of REALTORS®
Active Member of the Florida Association of REALTORS®
Active Member of the Miami Association of Realtors® board
Active Member of the Realtors Association of The Palm Beaches and Greater Fort Lauderdale Realtors® board
ABR Designation for Buyer Representation
Relocation Specialist
Short Sale Negotiator for hundreds of successful short sales.
EDUCATION and LICENSES
Graduate of North Miami Beach Senior High School
Attended Florida State University and then completed my
Bachelor of Science in Computer Science/Software Engineering (F.I.U.)
Licensed Florida Real Estate Broker
Licensed Florida Title Insurance Agent
Licensed Health & Life Insurance Agent (Including Annuities & Variable Contracts)
HOBBIES
Foodie - I love to cook for family and friends
Scrapbooking and Photography
Spending time outdoors swimming, beach, parks, nothing is more peaceful than swinging in a hammock on a beautiful day between two palm trees
Sporting Clays and Skeet Shooting
Helping others - I believe in giving back to the community and to those in need and have done many small grass roots projects for actual individuals and families.
FAMILY
Two great kids, Emily (Whole Foods Team Leader) and Eliot (Cornell University Graduate) and 3 adorable Shih Tzus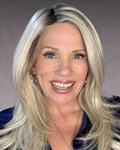 Michele (Shelli) Diamond
Broker Associate, Realtor
United Realty Group


1361 Sawgrass Corporate Parkway #200




Sunrise

,

FL

33323


Phone:

954-642-4353


Fax:

954-510-2055